Join us May 24th at 8 am PDT (11 am EDT) in a two-for-one chat with experts Ishai Shamir and Aron Sogor. They will share their insights into the integral role of Product Manager within the video game industry and explore the unique push-pull relationship between product management and engineering.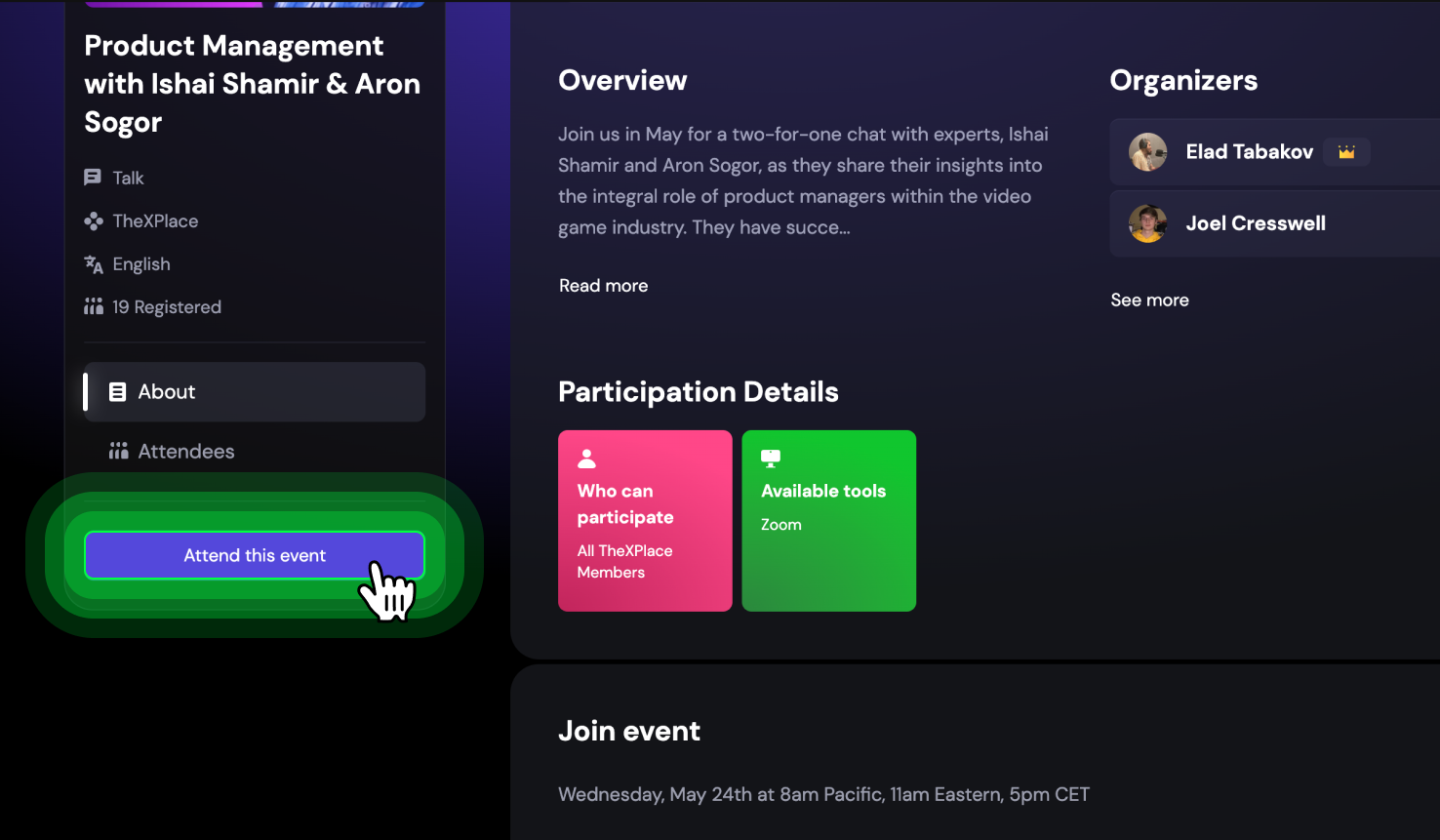 To be eligible to attend this exclusive virtual talk, you must have a completed basic profile ("You, in a nutshell," and ID verification).  Log in to your account on TheXPlace.ai and navigate to events to register to attend.
New to our platform? Sign up and use the VIP code chats2023 to get quicker access to our events.
These former senior leaders from King and EA, who happened to have turned flops into hits, will share tips for navigating the complex web of challenges that come with the product management role in game development.
Seize a unique opportunity to learn from two leading experts in the industry.

Other places online to find Ishai Shamir:
TheXPlace
Linkedin

Other places online to find Aron Sogor:
TheXPlace
Linkedin

Want to suggest an event for TheXPlace to run? Be sure to email that over to us at events@TheXPlace.ai