Summer Game Jam Keynote Presentations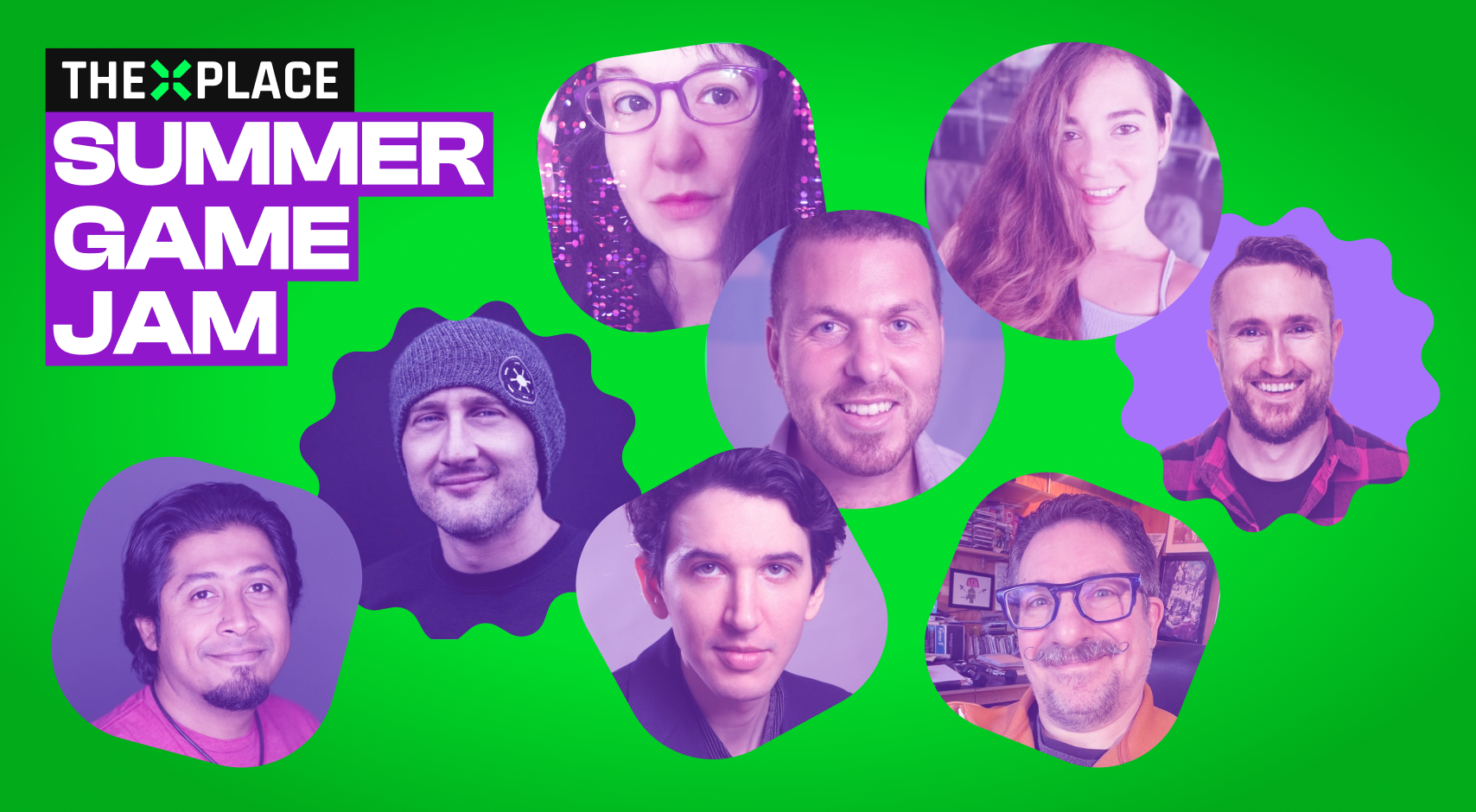 TheXPlace Summer Game Jam features an amazing lineup of expert speakers!


Kicking off the exciting Speaker Series on Friday, June 16th is Venk Subramanian, engineering leader. With a wealth of expertise in the tech industry and a proven track record as a coach & mentor, Venk will provide valuable information on how to market yourself as a product, for both folks job hunting in the market today & those looking to make a switch from their current role. Venk started as a game developer in 2008, and his most recent role was as VP of ECommerce Tools at Unity. He is a helpful guide to taking your professional career down the path you envision. This session will offer valuable insights, practical tips & processes, guidance on personal branding, optimizing your resume, and mapping out your next career milestone. You will be empowered to effectively market yourself and learn to thrive in the dynamic world of technology. Get ready to unlock your full potential and seize exciting opportunities coming your way!




The session on Saturday, June 17th is "The Importance of Story" with Narrative Designer and author Heidi McDonald. With more than 25 shipped titles during her award-winning 12-year career, Heidi aspires to create exciting narratives with humor and heart, and will share her experience. Some of her notable games include Star Trek Timelines from Disruptor Beam, Storyscape from Fogbank, and Orion Trail from Schell Games. She wrote two novel adaptations for Crazy Maple's Chapters, which both appeared in the app's Top 5 Played of All Time. Heidi will share some of the secrets behind creating immersive gaming experiences, and reveal how narrative design fuels player engagement. Prepare to embark on an exhilarating journey into the world of game narratives, gain invaluable insights, and learn how to craft unforgettable experiences through storytelling.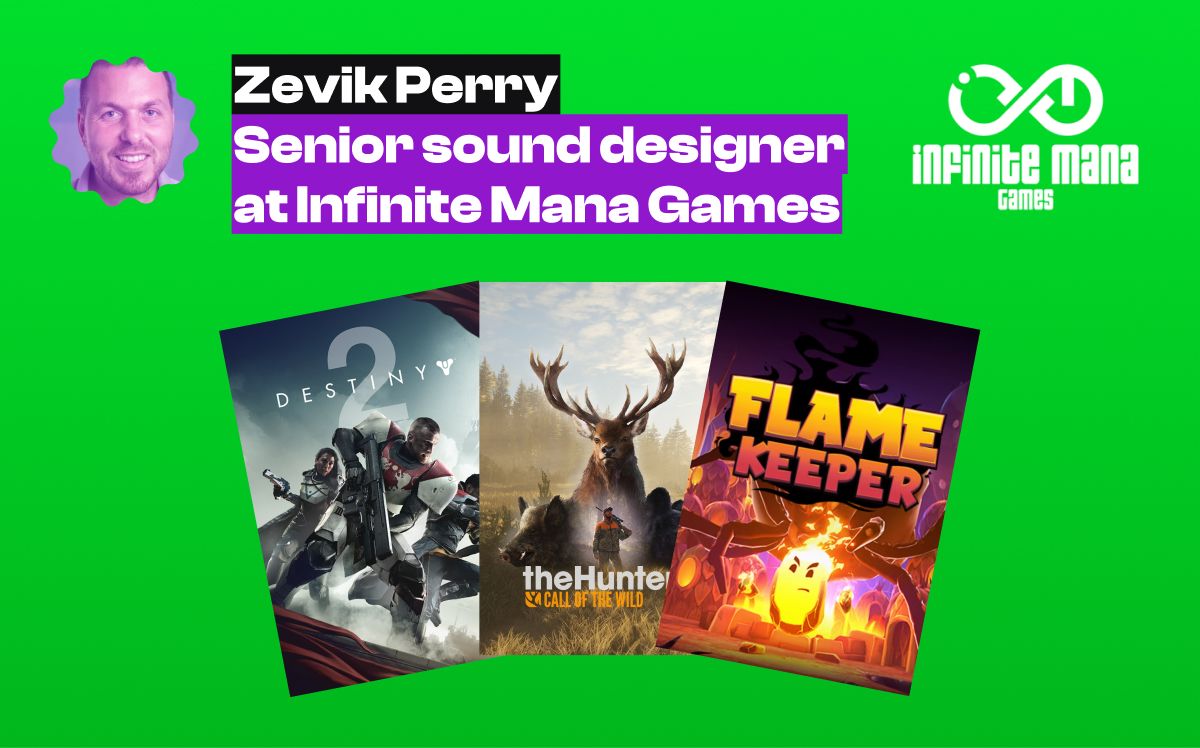 On Sunday, June 20th you will hear from two incredibly talented sound and music professionals, Zevik Perry and Hillel Teplitzki. Zevik Perry currently works as a Senior Sound Designer at Infinite Mana Games, and he has broad experience in the world of game audio. With passion for both video games and music, Zevik first completed a Bachelor's degree in Jazz, and then followed it up with a Master of Music in Scoring for Film, TV and Video Games from the world-renowned Berklee College of Music. He has worked in a variety of audio roles on some well-known franchises, including Destiny 2 titles, theHunter: Call of the Wild, Imagine Earth, and most recently, Spirit Oath and Purgatory Guardian. Zevik believes that sounds - whether they are musical or more literal - add a necessary dimension to the visuals of video games. He believes game development is "a true collaboration between all departments and people who are involved," and approaches audio as "holistic, blending music and sound design as one*."


Hillel Teplitzki is an award-winning video game composer who specializes in  Composition for Media, Audio Implementation, Music Production and Orchestration. He has been nominated for several significant awards, including the Ophir, the Israeli version of the Oscars. His work has been described as "superb," "remarkably potent," and "powerful" by various media outlets. In his pursuit of a career as a composer, Hillel earned a Master of Music in Scoring for Film, TV and Video Games from Berklee College of Music. A true musical talent, Hillel demonstrates his talent in a variety of styles, from futuristic synthwave-inspired game music, to fully orchestral scores. He recently joined the team working on Blizzard's record-breaking franchise Diablo IV and some of his past credits include Destiny 2: Beyond Light, and Descent into Madness.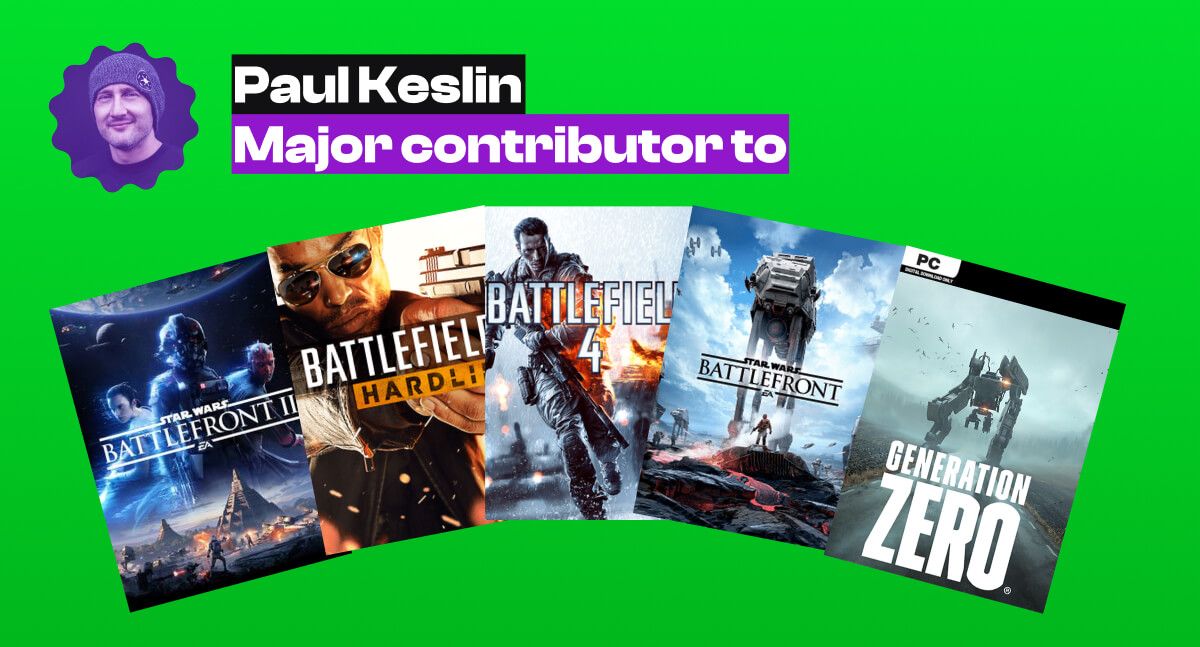 On Monday, June 19th TheXPlace presents a Fireside Chat with producer Paul Keslin. Paul is known for his strong collaborative and leadership skills, and supporting his development teams to propel towards a unified vision. He has played an important role in some incredible games in his prolific career. Battlefield 4, Battlefield 2, and Generation Zero are just a small sample of the credits he has to his name. Paul has generously offered to share his expertise with the creators participating in the Summer Game Jam! You will gain valuable insights into running games, as both a service and a thriving business. Get excited to be inspired and illuminated by all the treasures that Paul will share from his wealth of industry knowledge!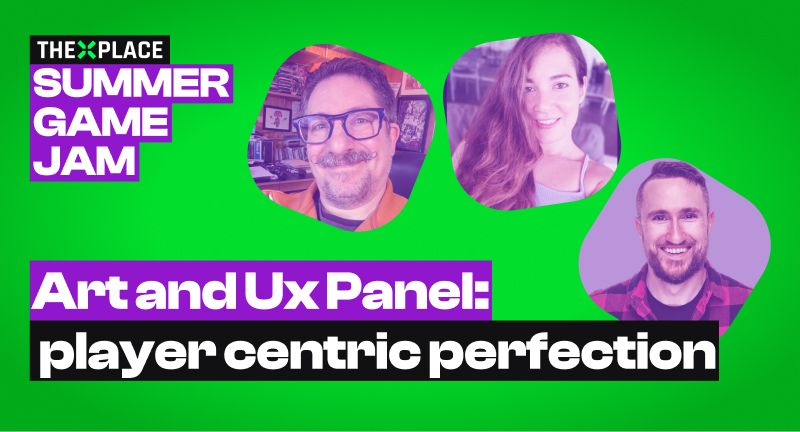 On Wednesday, June 21st, TheXPlace Summer Game Jam Speaker Series presents The Art Directors Round Table, with three amazing experts.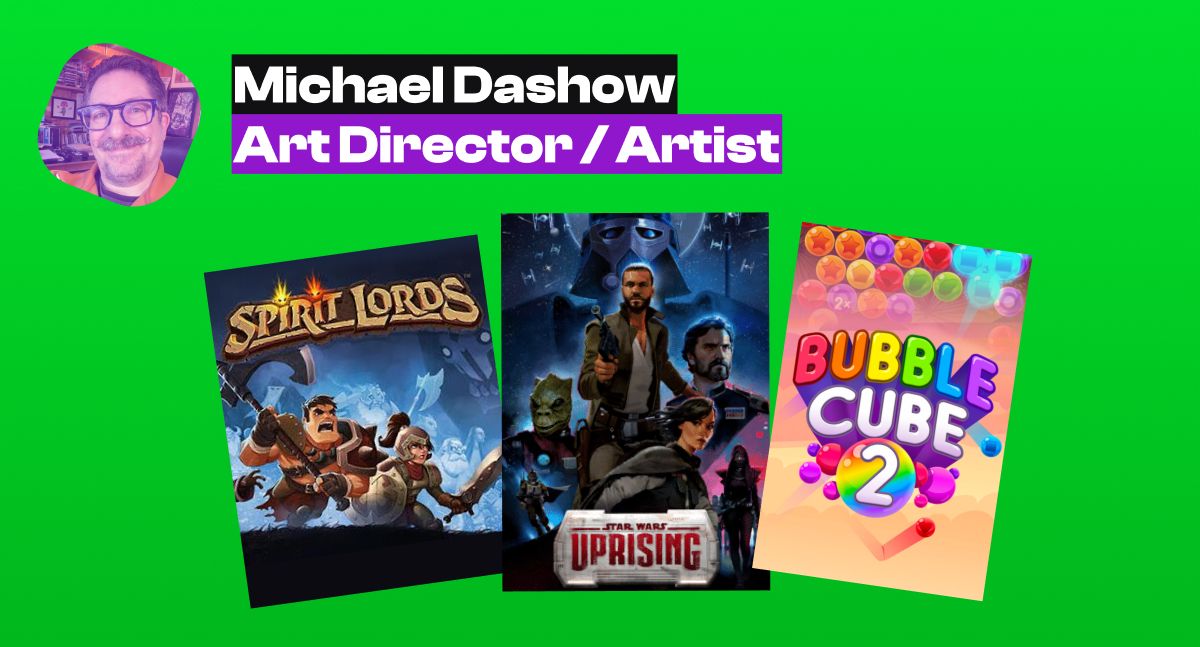 Michael Dashow is a seasoned Art Director with more than three decades developing mobile, web, and PC games at companies like Blizzard and Tether. He has contributed to over 30 shipped games, including huge titles like Spirit Lords, Star Wars: Uprising from Kabam, Bubble Cube 2 and Party Blast as well as a variety of casual and children's and educational products. An award-winning artist, he has extensive experience in digital and traditional illustration, graphic design, and concept development. He has created captivating characters and environments, dynamic animations, and conceptual innovations, his contributions have also led to the creation of style guides, model sheets, turnarounds, and other elements that add depth and detail to the gaming experience. Michael has assembled and led successful teams that have created a number of fun games.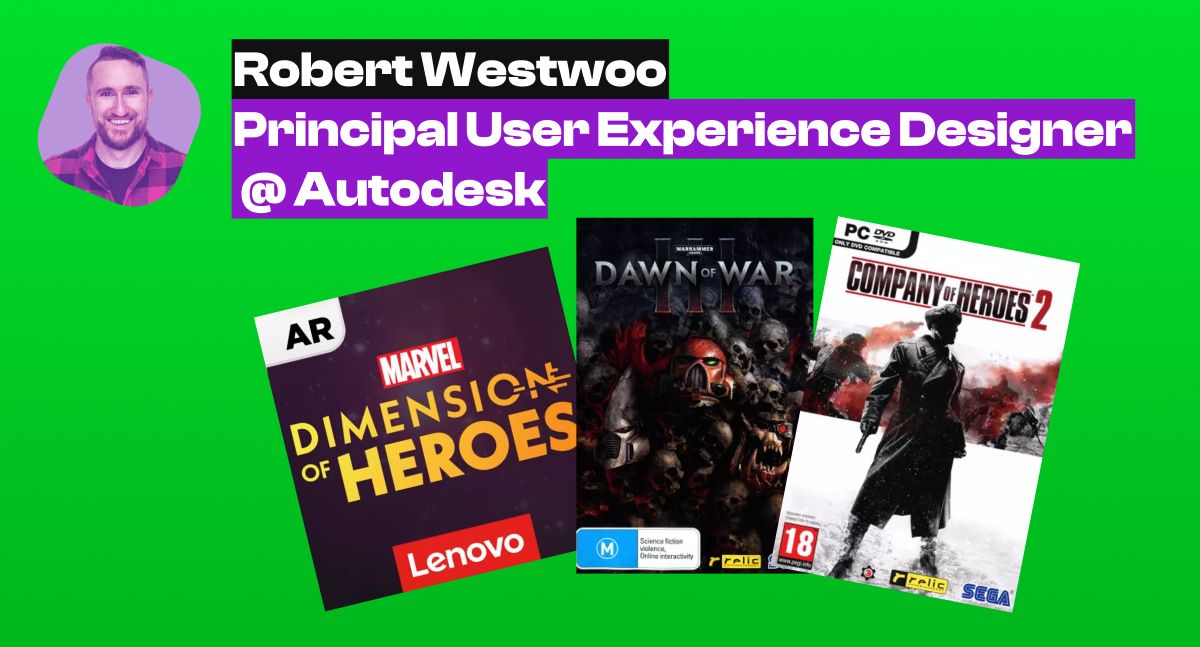 Robert Westwood has been working and teaching in the video game industry for 16 years. He is a Principle User Experience Designer at Autodesk, and formerly a lead designer at Unity, Archiact, Kabam and Relic Entertainment + SEGA. He's created innovative, effective, and engaging UX & UI design solutions that are grounded in real-world player needs for many best-selling, cherished franchises. Some of these include MARVEL Dimension of Heroes, Transformers: Forged to Fight, Warhammer 40,000: Dawn of War  and Space Marine, and several titles in the Company of Heroes franchise.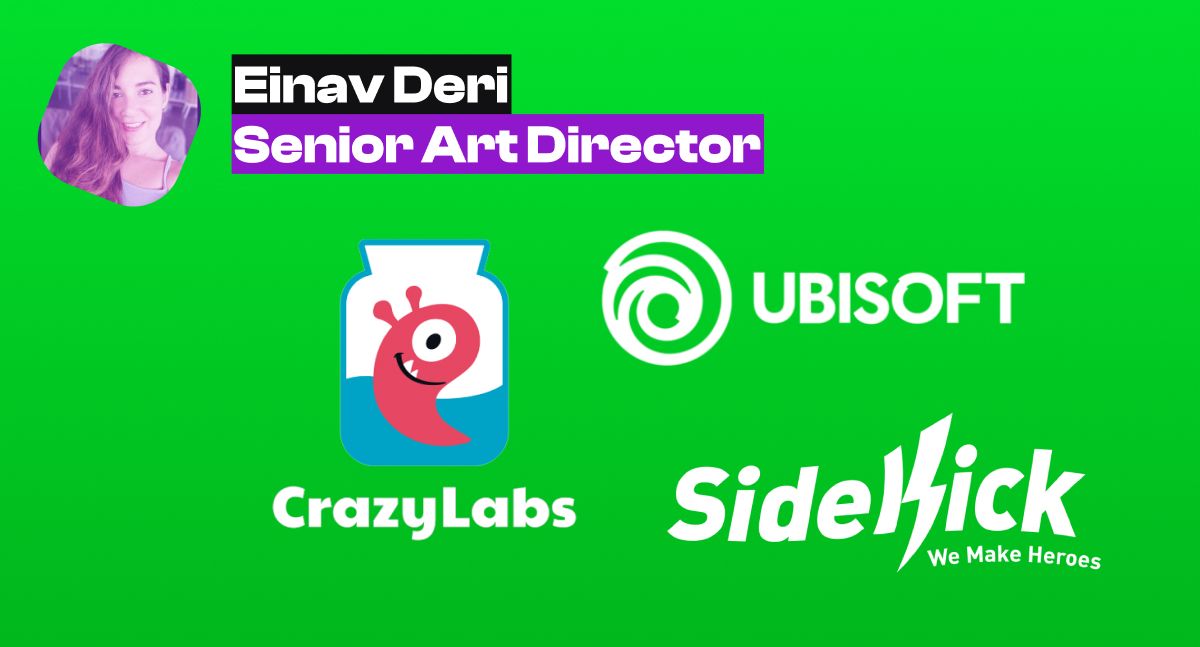 Einav Deri has built an amazing career over the last decade in the mobile game industry. She has grown from a Game Artist to become the Senior Art Director & Head Of Art at CrazyLabs. She has worked on more than 24 shipped games at studios worldwide, including Ubisoft, InnoGames, Flaregames and more. Some of her notable works are Miraculous! Ladybug: Puzzle Hero, Miraculous LadyBug & Cat Noir, Hotel Transylvania Adventures, and War Odyssey: Gods and Heroes. She will share her passion for art and games at this remarkable gathering of talent.

These three accomplished professionals will share their wisdom, work, and maybe some war stories with you during this session of the Summer Game Jam Speaker Series.