Summer Game Jam FAQ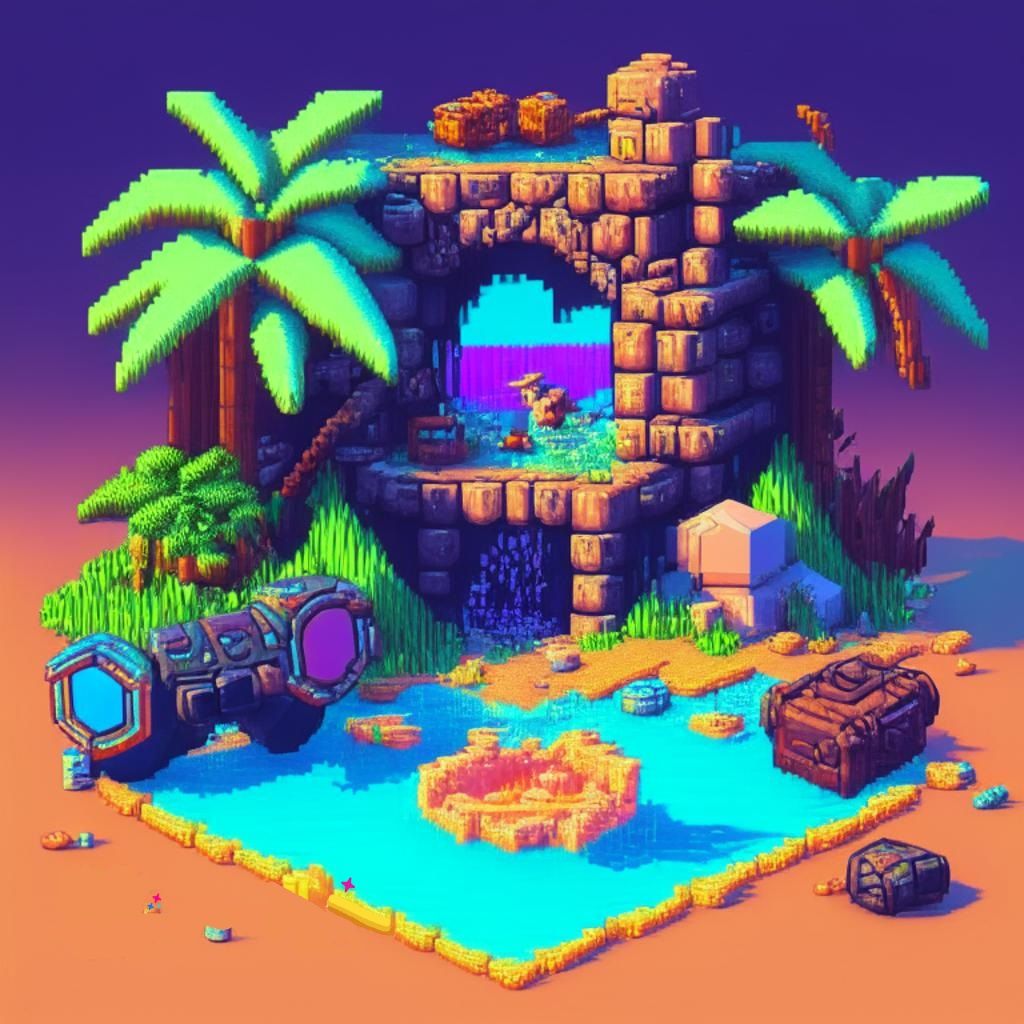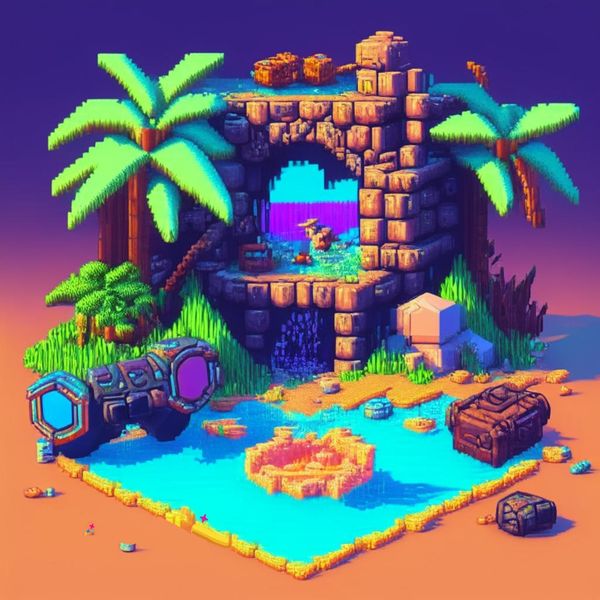 Q1: What is the Summer Game Jam about?
The Summer Game Jam by TXP is an exciting and collaborative event for passionate game developers, designers, artists, and musicians from all over the world. Participants will have 7 days to work together in teams, designing, developing, and completing a game. This jam is all about having fun and upskilling your game building skills rather than being a competitive event.
Mentors and speakers will provide guidance and inspiration throughout the jam. It's a fantastic opportunity to explore new game concepts, experiment with techniques, and create impressive assets for your portfolio

Q2: What are the important dates and deadlines?
Registration close: June 14
Theme announce: June 1st
Main Event: June 16 - June 22
Submissions due by: 11:59 pm EST on June 23rd

Q3: Who can participate in the Summer Game Jam?
Anyone can join, as long as they are 18 years old or older. We welcome participants with all kind of skills and talents, whether you're a coding wizard, a pixel-pushing artist, a design guru, a storytelling wordsmith, or a musical maestro. You can contribute your unique touch to the game! Each team needs to have at least 3 members, so solo builders, let's join forces and make something extraordinary together!

Q4: Are there any specific themes or constraints in the Summer Game Jam?
Themes can be broadly applied and are meant to challenge the participants and encourage creativity. We're hoping you can melt down the house with our Summer Melt Edition. Check out our Summer Game Jam announcement for the full details on our theme and diversifiers to make you (and us) sweat. Hint: slowly change your game in some way similar to how your favorite treat would act in the sun.

Q5: How can I prepare for the Summer Game Jam?
You've got time until the start of the jam to invite people to join your team or to join an existing one. Don't forget to round up any cool assets or resources you might need for the jam. If you're using premade assets, just make sure you have the rights to use them. And guess what? Once the Summer Game Jam comes to a close, your team gets to keep the game you create. It's all yours!
Oh, and here's the cherry on top: each team will have their very own mentor to guide them through the jam. And if you need some extra help in a specific area, we've got additional mentors who are experts in different disciplines. So, you'll never be stuck in the jam alone!

Q6: How can I report something that made me feel uncomfortable?
There are a few ways that you can report content or other participants to TheXPlace.
Email: Support@thexplace.ai is monitored frequently and is a great way to send reports as well. Include links and screenshots of the issue.
During Zoom talks: Inform the TXP host immediately if they are not aware of a situation. The official host will introduce themselves and have the TXP banner behind their webcam.





GAME JAM FAQs
Q1: Who can participate in an event hosted at TheXPlace?
Everyone that has an account on TheXPlace and completed basic profile.
Q2: How do I join a game Jam hosted on TheXPlace? 🎬Video
To join a game jam you need to complete 2 simple steps:  sign up on TheXPlace and complete your basic profile.  

Q3: How do I create a game page? 🎬Video
To create a game page, first you need to attend the game jam you want to create the game, go to the game page and click on + add a game. You will be automatically assigned as the owner with all the edit permissions.

Q4: Who can edit the game page?
Only the owner and organizers of the game can edit.
Q5: How can I share my game page?
It is straight and simple to share! Copy the URL of the game that's on the browser and share it to anyone you want.
Q6: What can I do as the owner of the game?
You will have full editing rights as well as delete and submit the game when it's ready.
Q7: What is the difference between an organizer and a participant of a game?
At TheXPlace we have different levels of permissions on each game, the owner is the person who created the game and has full permissions to edit the game and manage collaborators requests, the participant will have view only permissions.

All the users that are part of the game (participants and organizers) will be attributed as collaborators no matter what's the role once the game is submitted.
Q8: I'm experiencing a bug or submitted my game by accident, who should I report it to?
If you experience any issue, please share it with us. Open the menu the avatar on the top navigation bar and click on Help, this will open up a form where you can write directly to us. We will take your request as soon as we can!
Q: What are the different ways I can label my game?

Similar to your TXP profile, users can label their games based on their platform, genres, tools, skills, and tags. Be sure to include the information from your entire team for the creation of the game so everyone's input is reflected.

Q9: How to team up if I have a game idea? 🎬Video

If you have an idea but not yet a team, at TheXPlace you can highlight the specific disciplines you are looking for by adding your team needs inside the game. Once you publish the game everyone that joined the game jam will be able to see it and join. As the owner/organizer you can either remove or accept these requests.

Q10: How do I add people to my game? 🎬Video
To add people to your game you need to go to the collaborators section, click on the three dots and select to invite people. You will be able to invite anybody who has already joined the event.
If you want to invite people outside TheXPlace you can send them the link to the event so they can join TheXPlace and be part of the game!
Q11: How can I remove someone who no longer wants to collaborate? 🎬 Video
Yes, if you are the owner/organizer you can either remove or change the permissions and the role of all the collaborators.
Q12: How do I submit my game once we're done editing the page? 🎬 Video
Submitting a game is pretty simple. Once you finish setting it up you can click on the bottom action bar on the submit button, a confirmation modal will show to select a cover image for your game as well giving a last check of the collaborators and the roles they played on the game development. \
Q14: How to join a team? 🎬 Video
For teams that have spots open and you make a good fit, simply click "join game!"
Q15: How to leave a team?
If you need to leave a jam for whatever reason, let the game owner know and click "leave game" to remove you from the participant list.

GENERAL EVENTS FAQs
FOR PARTNERS
Q1: How are TheXPlace events different from other platforms?
A1: TheXPlace events are only open to users who have confirmed their identification and started their onboarding process at TXP. This process keeps our events safe and ensures that every participant is someone with a vested interest in the video game industry.
Q2: What types of events are hosted in TheXPlace
A2: You can host a variety of events through TheXPlace, from workshop panels, fireside chats, game jams, and contests. We can provide the supporting infrastructure for Zoom, Discord and ensure the event is only viewable by specific audience members as requested for our event partners.
Q3: How can I host an event?
A3: Hosting events are straightforward on TheXPlace. Simply go to Events after you have completed your ID verification and basic onboarding and click "Create Event." The site will walk you through the steps required to have a public event.
Q4: Who can participate in TheXPlace events?
A4: By default, all professionals who have completed ID verification and basic onboarding can register for events hosted on TheXPlace. Additionally we are able to provide exclusive, private events that are invitational only.